The conference ICKIM (The 2nd International Conference on Knowledge and Information Management) is preceded by three days for participants who wish to learn state of the art of research relating to the topics. It is to be held in Chengdu, China on September 25-27, 2020 as a workshop of WSSE
Knowledge and information have been identified as a key organizational resource for generating competitive advantage over other firms. It is the transformative catalyst that will get us into the knowledge age. The world is undergoing constant technological and knowledge revolutions. Technologies such as big data, Internet of Thing (IOT), Artificial intelligence (AI) and Blockchain are increasingly transforming the way we live and work. It refers to how best an organisation leverages its knowledge internally and externally. In this age of big data, analytics, artificial intelligence, etc play synergistic roles. For example, knowledge and information management can serve a fundamental role in managing the governance of big data and resulting analytics. It is closely linked to AI and machine learning in terms of knowledge acquisition, knowledge representation and knowledge generation. In addition, it is a close cousin with project management and risk management.
Welcomes original and unpublished results of conceptual, constructive, empirical, experimental, or theoretical work in all areas of Knowledge and Information Management. PhD Research, proposals for roundtable discussions, non-academic contributions and product demonstrations are also invited.
Announcement
---
For pandemic COVID-19, consideing the safety and health of all participants, online presentation is acceptable now. These papers can be published on ACM conference proceedings on time and enjoy special registration rate. You can get more information here.

NEWS!! Consideing the safety and health of all participants, after discussion of conference organizing committee, the conference is to be held online during Sep. 25-27. Please browse more details here.
Deadlines
---
Paper/Publication submission deadline
Abstract/ Presentation submission deadline

August 15, 2020
August 15, 2020

Paper/Publication acceptance notification
Abstract/ Presentation acceptance notification
August 25, 2020
Five working days
Registration Deadline
Camera Ready
September 05, 2020
September 10, 2020
Publications
---
All the papers will be peer reviewed by experts. The review result comes out in 15 to 20 days.
A selected set of accepted top quality full papers will be invited to submit their extended versions for publication in conference proceedings. Published papers are expected to be submitted for inclusion into EI Compendex, Scopus and other academical databases etc.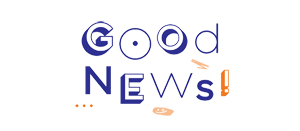 Accepted papers of ICKIM were published in proceedings. It's online and successfully indexed by EI Compendex and SCOPUS within three month after online. (More)